QualityWorks is hosting an expert panel on how AI and automation are creating change and impacting the tech industry. Want to know more about the experts who will be sharing their knowledge? We asked them a few questions about their backgrounds and what drives them to work in tech with AI. Haven't registered for the webinar yet? There is still time. Register now.
Our Panel
Orane Findley is the Manager of DevOps & Test Automation at QualityWorks with over eight years of experience in test automation, CI/CD pipelines, performance testing, and software development.
Nyran Moodie is a Lead Consultant with years of experience in both development and quality assurance management.
Jason Manning is a certified scrum product owner with years of experience in product management, business analysis, and software development.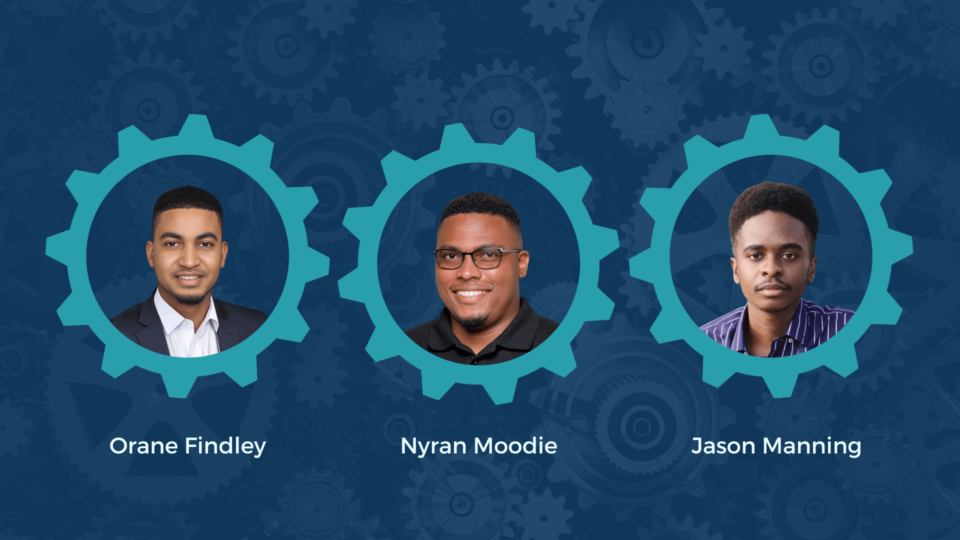 What is your background? How did you come to work in this industry?
"My journey in the software industry has been quite dynamic. I began as a front-end software developer and UI designer, focusing on creating mobile and web applications. However, over time, I realized that I was more passionate about the entirety of the software development process and ensuring that the software truly meets the user's needs. This realization led me to transition into a Business Analyst role. As a BA, I honed my skills in requirements gathering, communication, and bridging the gap between stakeholders and development teams. This experience eventually paved the way for my current role as a Product Owner, where I have the opportunity to shape the product vision and strategy."  – Jason Manning
"My childhood fascination with technology ignited my journey into this field. As I delved into the world of coding, I discovered the critical role of software testing in the development process." – Nyran Moodie
"My journey into the IT industry began with a deep-seated passion for problem-solving and a fascination with technology. During my early years, I found myself drawn to the endless possibilities that technology could offer. As I honed my technical skills, I realized that I could combine my love for innovation with my natural knack for ensuring precision and quality.
One of my key areas of expertise is crafting comprehensive test automation solutions. Over the years, I've specialized in devising and implementing automation strategies for Web, Mobile, Database, and API testing. My commitment to automating testing processes has not only saved time and resources but has improved the overall quality and reliability of software products."  – Orane Findley
What innovation or trend are you most excited to see coming in the industry?
"One of the most exciting trends in the industry right now is the integration of AI into the "normal" workflow. It has the potential to transform how we develop and deliver software. From automating testing processes to providing intelligent insights into user behavior, AI can significantly enhance the quality and efficiency of software development." – Jason Manning
"The use of AI and machine learning for test data generation, test case prioritization, and defect prediction has been gaining traction. These technologies can help QA teams work more efficiently and effectively."  Nyran Moodie
"I'm excited about the evolution of AI, more specifically generative AI. Excited to see the different integrations and products and how they will utilize the new groundbreaking AI capabilities. E.g. AI-powered chatbots are able to interpret voices and videos, making the process of asking for assistance more seamless. Also, this will affect how we effectively search the internet for data."  – Orane Findley
To learn more about the nuance of testing and leveraging AI, be sure to join QualityWorks' upcoming webinar on October 19th, The Potential of AI & Automated Testing: Conquer Test Script Challenges with AI. Register today to reserve your spot!